category

Interactive Installation

context

The end of the year was near and I wanted to create a space at the park where people can share a piece of themselves that may encourage others to do the same.
idea
clean slate 2020 is a public interactive installation where people write out the things they want to get off their chest before the new decade, 2020.
Digital Component
Since many people wanted to
read what others wrote, it sparked
the idea of publishing the responses on Instagram,
@cleanslate2020
.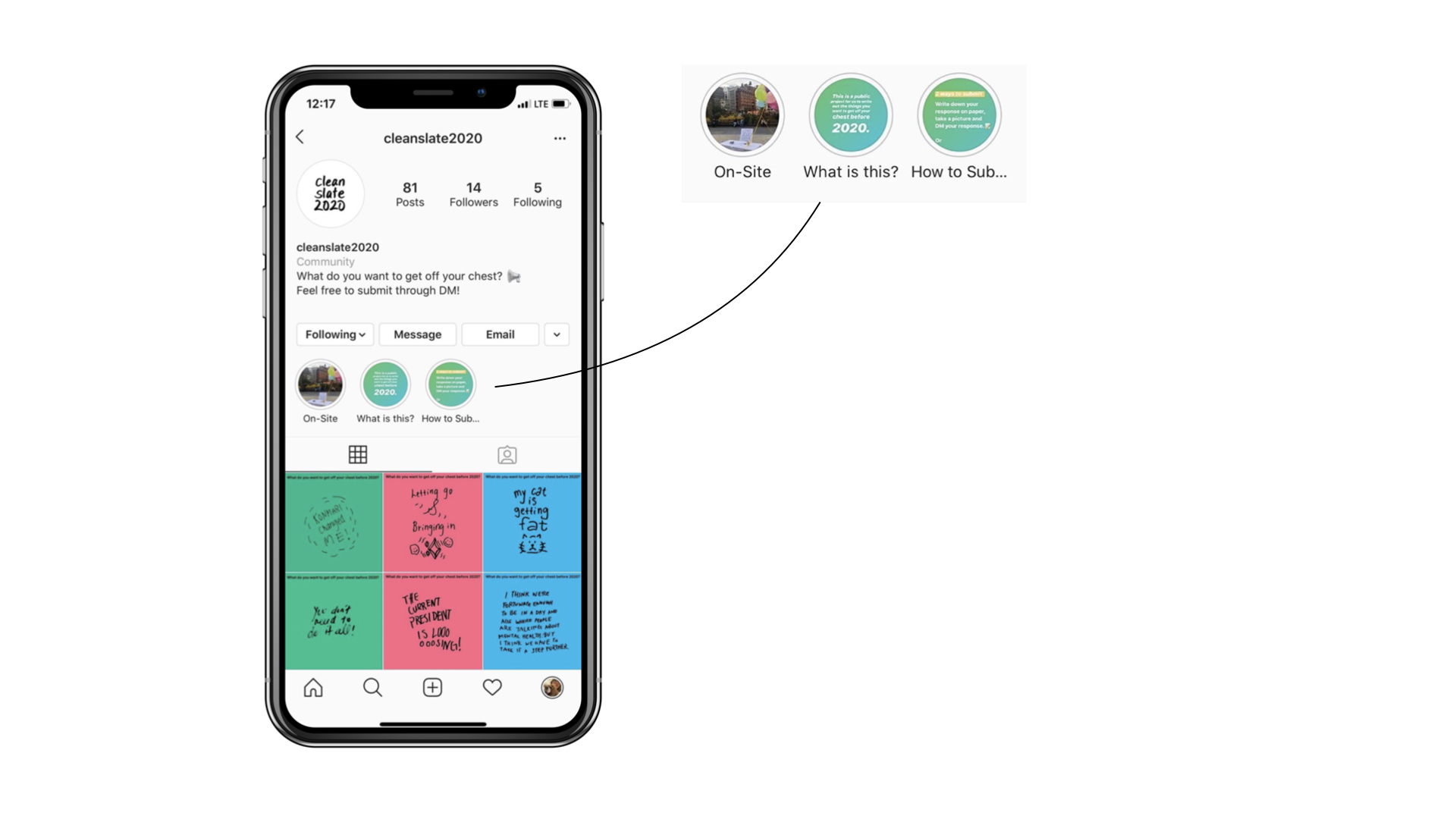 All responses are collected from early experiments up to the final installation & online submissions.


The final chosen question was provocative
enough to collect a variety of different inputs.
People expressed their anger & worries


Some people made jokes
Others took time to reflect on themselves
And many thought about relationships
Early Experiements
I asked people to answer
either question at the park.
Found Insight
People will decide whether or not they
want to share their reality. It's a deeper
question that requires more time to think.
Testing the artifact & revised question
What is something you want to get off
your chest before the year ends?
It wasn't apparent enough so I made
it look more curious the next day.
People told me

"You should sit at the table, it might help."
"Just have your friends write it for you, take my advice."
"The colors look like an engagement table."
"Looks unapproachable."
"Looks like it's reserved for someone."
I overheard

"I wanted to come back and take a look at the responses."
"This is a cute idea."
"I'm going to write something funny."
The final week I made the artifact
bigger & welcoming for more people to
gather together & write.