idea

During Mental Health Awareness Month,
goop
x
AURA-SOMA
creates Aurasphere–
an immersive and interactive aura reading experience to inform and empower visitors about their own aura.
insight

Aura reading is an overpriced experience for the average price and vague reading given. People who get their aura read get it for fun or spiritual purposes. There is more to getting a photo and reading taken for this colorful self-awareness experience.
brand context
event graphics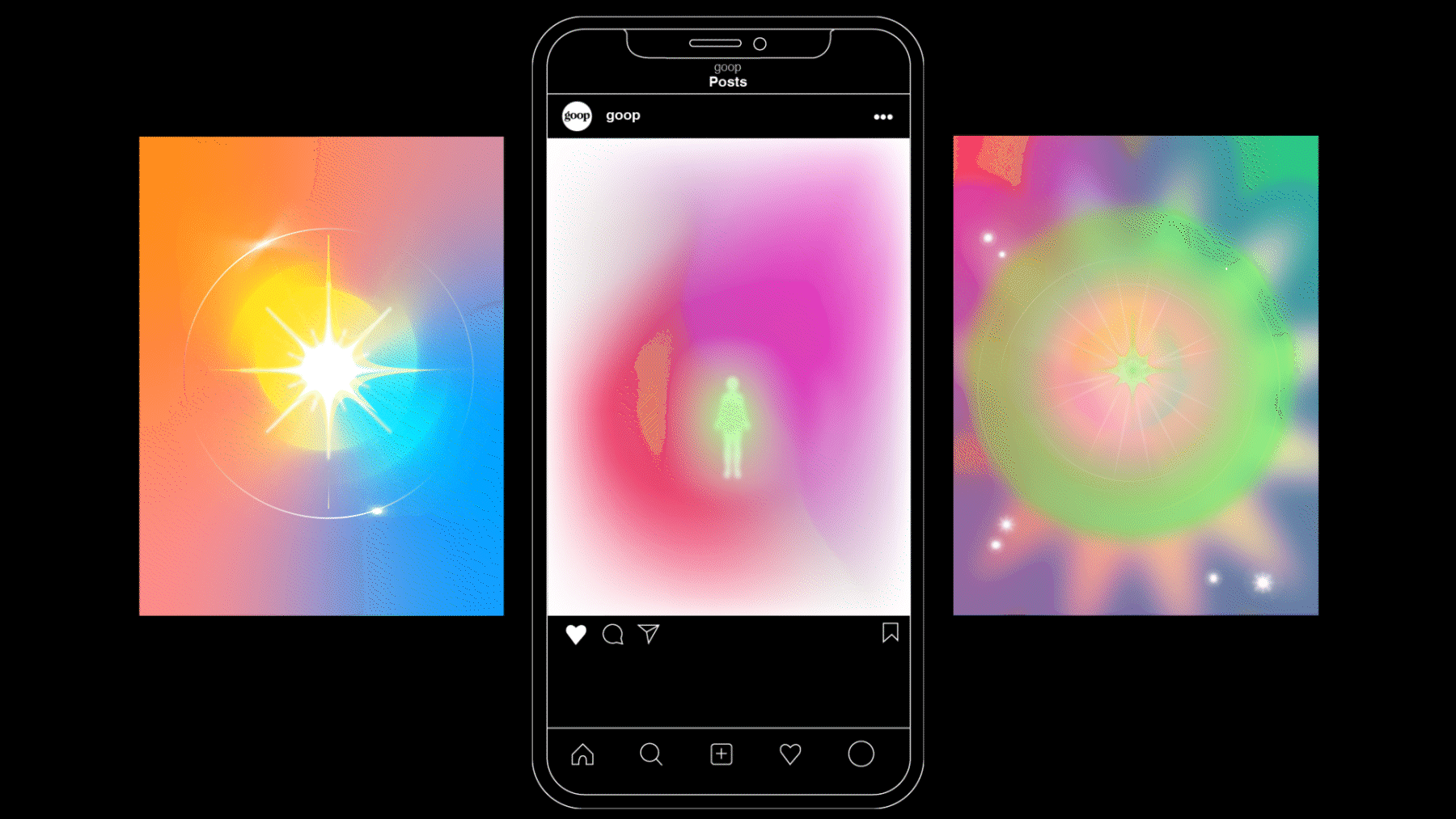 the invitation
15% of proceeds from the ticket will
benefit Mental Health orgnaizations.



overall floor plan
the moment of arrival
Visitors are informed of the context of Aurasphere by the entrance. Guests are welcomed by ushers that will inform them about what auras are & etiquette of the space.




halls of light
Ambient-lit hallways guide visitors
throughout their Aurasphere journey.


the aura dome
The personal space for individuals to light up
the domes through their aura-reading discovery.
each aura reading experience includes:



wayfinding


the communal room
Everyone is invited to mingle with
their auras and co-create together.

Using interactive projections with camera
and body-tracking sensors, people's auras are
now mirrored around the depths of Aurasphere.



Each wall creates combined variations of
aura visualizations & become more powerful
with the accumulation of individuals.


product installation
Visitors read about the purpose of the space
and Aura-Soma's color therapeutic
Equilibrium Oil product display.
visitor's keepsake takeaway
As visitors finish the Aurasphere experience,
they print out their polaroids and carry with them
in a keepsake.
aura keepsake
Visitors keep their aura polaroid safe
and look back at the color meanings.
aura-soma shop
[work in progress–stay tuned.]
--------------------------------------------------------------------------------------