insight
2020 changed the way we look at people. As small businesses reopened, masks made it harder to connect.

idea
Behind The Mask is a toolkit on Instagram that small business owners can use to celebrate their employees, build loyalty to small businesses, and promote safety.

roles
Art Direction & Design

recognition
One Show–Young Ones | Bronze Pencil





#BehindTheMask lives in-store & online
In-Store

QR codes from printed materials lead to SMB's Instagram.
Business' Instagram

Digital Employee Art+Stories where customers can explore deeper

Businesses share pictures &
light-hearted facts about their employees.

Depending on different stores there are,
it can be implemented in various areas.




Stickers can be placed on different parts
of their store according to their business type.




The QR code takes the customers to the store's Instagram page where they'll also see more about @behindthemask.




Stickers placements where most people would
interact with employees like the plexiglass & countertops.
Table placeholders for food industries.

Takeaways from small businesses vary from receipts,
bookmarks to postcards.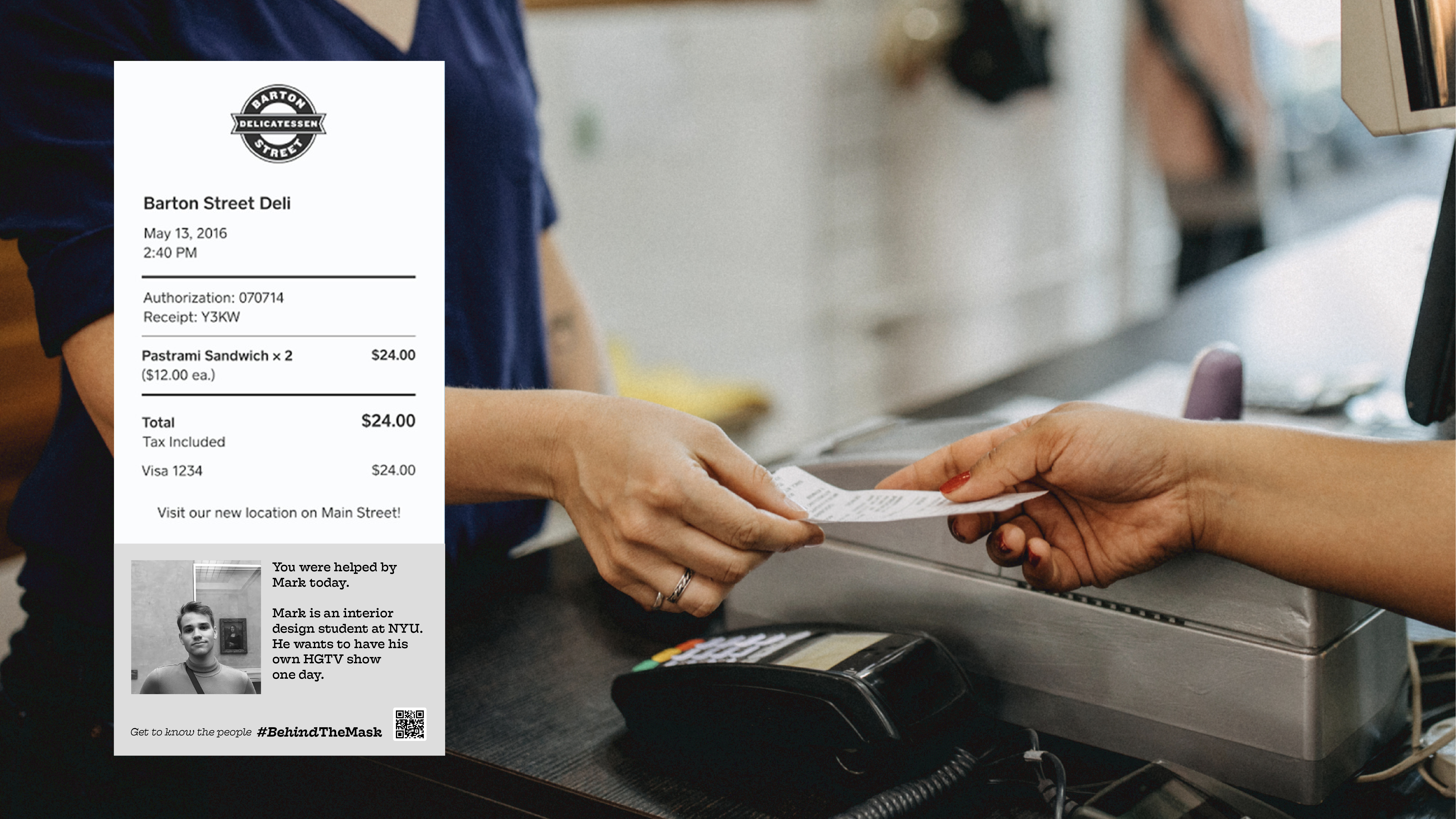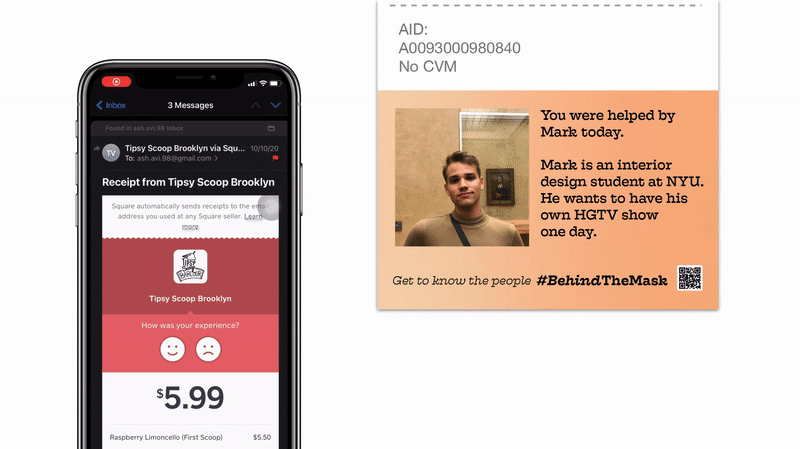 QR codes leads customers to small business' Instagram profiles where they can learn about the people that helped them out.





This benefits them because it'll drive traffic
to their business and shows that they care about
their own people.
By humanizing employees, customers are more likely to support small businesses.
Behind The Mask recreates the connection that's been lost.



Team
Art Directors: Ashley Aviles & Anika Grube
Copywriters: Daniel Storrow & Rodney Bethea

In collaboration with Google Creative Lab
Jesse Juriga, Josh Rosen, & Tristian Smith