category
Book Design & Branding

client 1
During my internship at the Visual Arts Press, I got the chance to design the 88th annual humanities book, 'Words', a collection of writings by students, faculty, and staff at the School of Visual Arts.

idea
The design is inspired by the young generation living in such a technological age, having our main writing medium: the keyboard.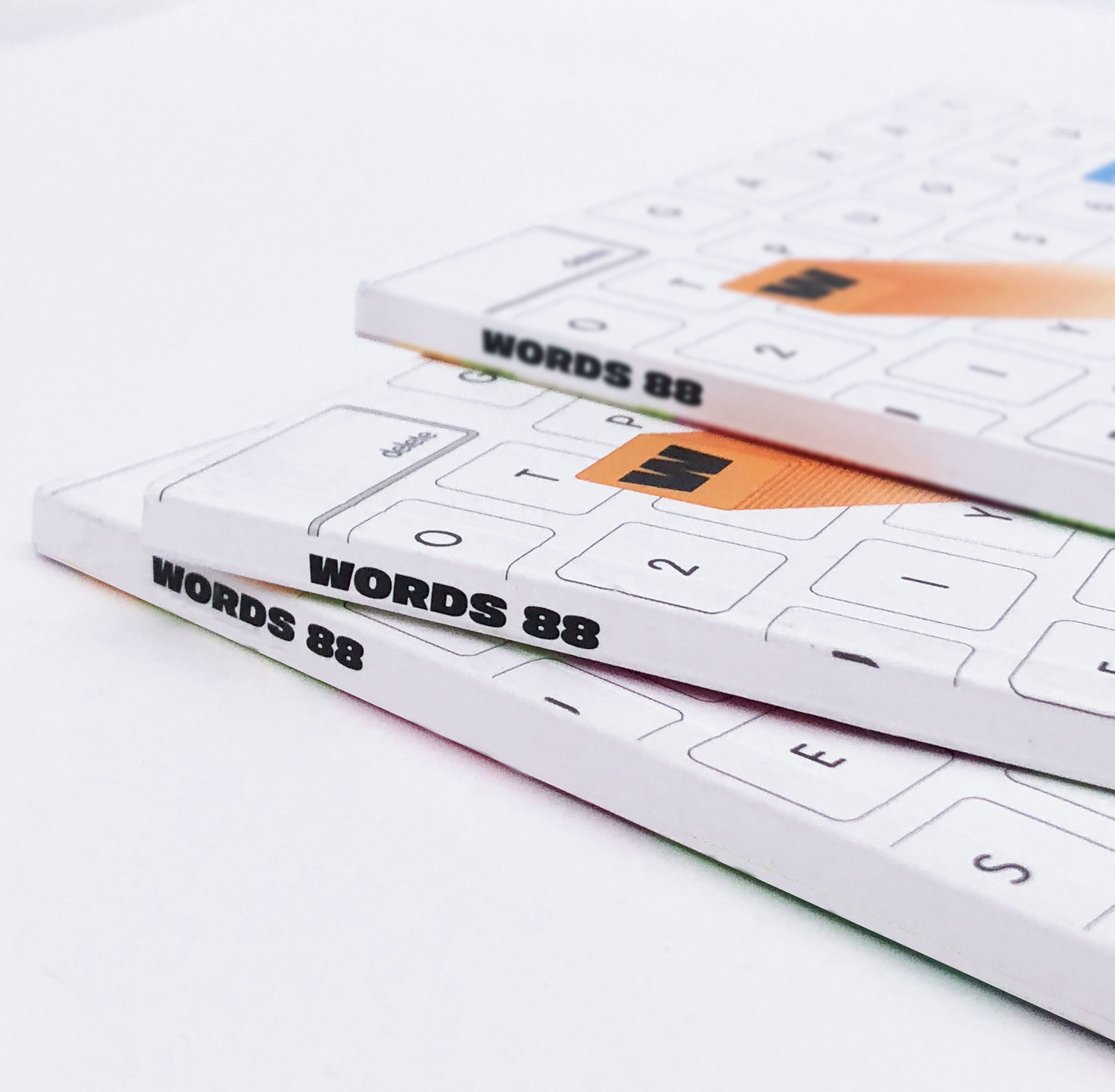 category

Interactive Book Design, Branding

client 2
Snowday
idea
Despite 2020's events, Snowday wanted to celebrate their 2020 accomplishments and share them with their community through an
Interactive Yearbook here!
tone
Snowday is all about optimism and
creative possibility.
To bring back the excitement of Snowdays
of our past, the Yearbook evokes a feeling
of nostalgia and childlike wonder.